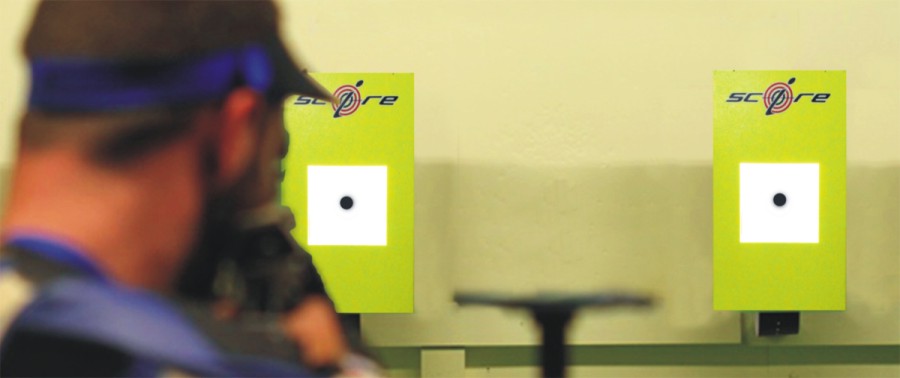 iScore Olypic Target for Air Rifles  /  Air Pistols
The iScore Olypic target is designed for all airguns, distance from 10 to 20 meters. The four-sonic sensor detection system guarantees the highest scoring precision.
iScore Olypic Target for Small Bore Pistols / Rifles
The reinforced front frame permits the utilization of the iScore Olypic target for shooting with small bore pistols and rifles. The target can be placed onto the reinforced front frame.